Gretchen Givens Generett, Ph.D. has spent the last fifteen years in academia researching and teaching on issues of teacher professional development, educational leadership, and cultural diversity. An associate professor in the School of Education at Duquesne University, Dr. Generett is in the Foundations and Educational Leadership Department and is Director of the University Council for Educational Administration Center for Educational Leadership and Social Justice. Her teaching and research are designed to enhance the skills and habits of mind necessary for educators to effectively teach students from diverse populations. Dr. Generett has published extensively in peer-reviewed journals and edited volumes in the field of education. She is the co-editor of the book Black Women in the Field: Experiences Understanding Ourselves and Others through Qualitative Research published by Hampton Press and has served as the guest editor for the journals Educational Foundations, Educational Studies, and Journal of Cases in Educational Leadership.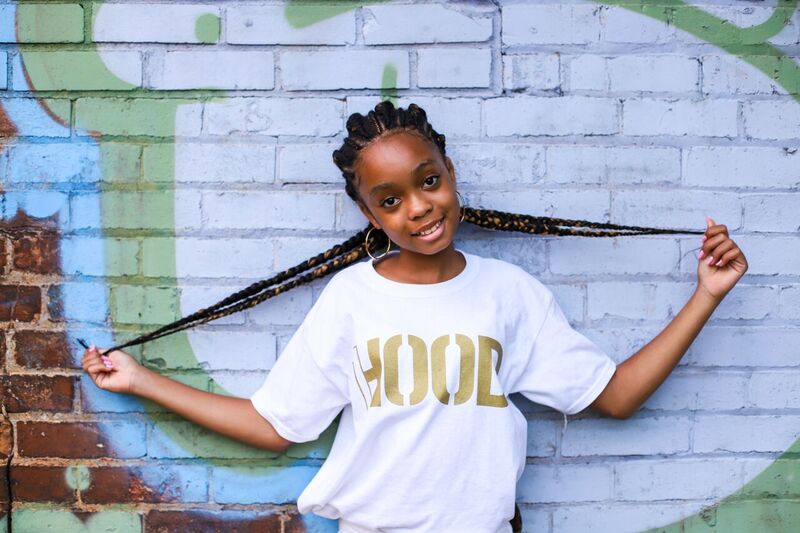 Jannah Johari is a singer, actress, and activist. Jannah performs and organizes events on a regular basis with Pittsburgh based artist and activist organization, 1Hood Media. As a participant of 1Hood Media Academy, Jannah annually curates and hosts The Princess Party which focuses on celebrating young Black girls, combating bullying, and building self esteem.
Recently, she was awarded financial support from the Heinz Endowments to present this amazing event. As a budding lead actress, Jannah made her cinematic debut starring in Indigo , a film which premiered on WQED focusing on the impact of media imagery on young Black women. She has written and directed many short films and has acted in CAPA's presentation of The Little Mermaid.
Reverend Cornell Jones is a self described "street and prison pastor striving to walk in my purpose." A founding member of 1Hood, Reverend Jones has worked with and for our community for over 15 year. As lead pastor at Iron Cross Ministries, Cornell assists both youth and adults in gaining a close personal relationship with God while realizing their own potential.
An internationally known cultural critic, journalist, activist, and thought leader in the area of hip-hop, youth culture, and Black political engagement, Bakari Kitwana is a senior media fellow at the Harvard Law based think tank The Jamestown Project, and Executive Director of Rap Sessions, which for the last decade has conducted over 100 townhall meetings on difficult dialogues facing the hip-hop and millennial generations. The former Editor-in-Chief of The Source magazine, he is the co-founder of the first ever National Hip-Hop Political Convention, which brought over 4000 18-29 year-olds to Newark, NJ in 2004 to create and endorse a political agenda for the hip-hop generation. The 2007-2008 Artist-in-Residence at the Center for the Study of Race Politics and Culture at the University of Chicago, Kitwana is the author of Why White Kids Love Hip-Hop and the forthcoming Hip-Hop Activism in the Obama Era. His groundbreaking 2002 book The Hip-Hop Generation popularized the expression "the hip-hop generation" and has been adopted as a coursebook in classrooms at over 100 college and universities. Kitwana served on the organizing committee for the 2013 Black Youth Project convening that launched the millennial Black activist group BYP100. In 2015, he edited an essay series for Mic.com on race and policing, "Shifting Perceptions: Being Black in America."

Mikhail "Mik" Pappas is one of the most influential progressive voices in Western Pennsylvania. He is a Pittsburgh native and graduate of Central Catholic High School. He studied American history and economics at Lehigh University, as well as constitutional and international law at the University of Pittsburgh School of Law.
Mik began collaborating with 1Hood in 2006, when he was beginning his career as a community organizer and social entrepreneur. Since then he has worked in state and local government, and he has represented clients at every level of the Pennsylvania judicial system, including in landmark civil rights cases before the Pennsylvania Superior and Supreme Courts.
In his current role as an elected District Judge, Mik is a leading proponent of bail reform and expanding access to affordable housing. He lives with his wife and two young children.
Celeste C. Smith, co-founder and former chief executive officer for 1Hood Media, is an Association of Performing Arts Presenters fellow (2016 - 2018) , SXSW Community Service Award winner (2018) and recently served as an Artist in Residence at the School of the Art Institute - Chicago. Additionally, she was named a Carol R. Brown Creative Achievement Awards nominee for her multi-disciplined artistry, is a published author and a Walker's Legacy Power 50 honoree. Celeste is the business partner and manager of artist/activist Jasiri X and oversees his day-to-day business affairs; while counseling Jasiri X on professional matters, long-term plans and personal decisions as necessary.
Celeste is a founding member of the Nefertiti Alliance, an organization dedicated to raising awareness around the importance of self care and protecting the cultural capital of Black women in the arts, and serves as the organizations chair. Celeste currently works full time as Arts and Culture Program Officer for The Pittsburgh Foundation and is advisor emeritus of the Heinz Endowments Transformative Arts Process Advisory Board, former member of Pittsburgh Symphony Community Advisory Council, and an independent arts and community engagement consultant; Celeste lives in Pittsburgh, Pennsylvania with her husband, Jasiri and their three children.